Monty Python's Spamalot is a hilarious comedy musical inspired by the classic film, Monty Python and the Holy Grail.
It tells the legendary story of King Arthur's heroic quest to find the Holy Grail with his loyal Knights of the Round Table but diverts a bit from the more traditional versions of the legend.
Ludicrous and amusing shenanigans appear throughout the show including taunting Frenchman, a chorus of fabulous dancing girls and King Arthur's iconic dual with the Black Knight. The 2005 Tony award winning musical features comedy antics and show stopping musical numbers such as "He is not Dead Yet", "Knights of the Round Table" and the popular comedy favourite "Always Look on the Bright Side of Life".
ACT Youth Theatre, with their cast of sixty talented students, will be bringing this epic musical tale to life and guarantee a show that will get you laughing and clapping along from start to finish.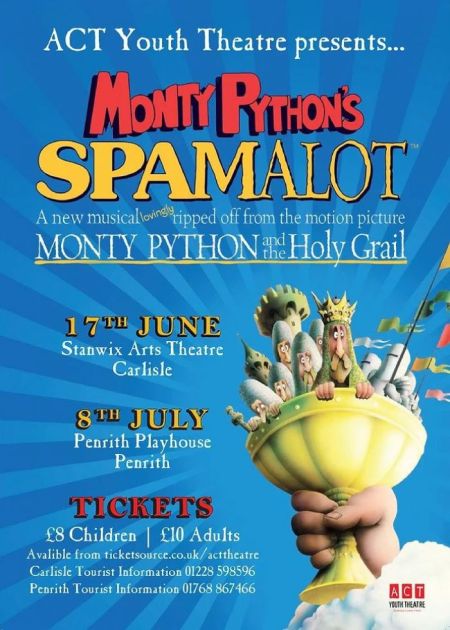 ---
Show Gallery