A fantastic musical theatre production that takes a moving yet light hearted approach to the serious subject of coping with grief.
When siblings Polly and Kester Parish start at another new school, something doesn't seem quite right. It turns out that Kester was knocked down and killed by a school bus and has entered a kind of twilight zone, while Polly who witnessed the tragedy and is suffering from shock has accidentally gone with him. Their fellow classmates sing of their gruesome ends in the amusing 'How I Got to School', although one of the pupils, Daniel, is in denial and refuses to admit that he is dead. When the headmistress finds out that Polly shouldn't be there, she issues her with a special pass to let Polly come and go at will. Things take a dramatic turn when the school bully Axel finds out about this magic pass and attempts a mass breakout.
"I think I can honestly say that I enjoyed The Other School more than Matilda the Musical." – Musicaltheatrereview.com
"The Other School is already one of my favourite things of the year!" - The Stage.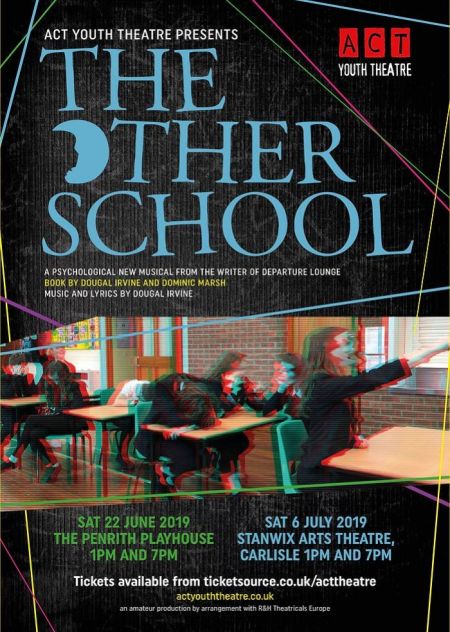 ---
Show Gallery